Dr. Xiaomei Havard Biography | New ANC Member of Parliament
Name: Xiaomei
Surname: Havard
Occupation: Businesswoman, Politician (South African Member of Parliament)
Political Party: African National Congress (ANC)
Age: Unknown
Birthplace: Henan, China
Alma mater: University of Johannesburg
Twitter: Dr. Xiaomei Havard
Dr Xiaomei Zhang Havard is a Chinese born Businesswoman and politician from Gauteng, South Africa who currently serves as a Member of Parliament in the ruling party, African National Congress (ANC). She replaced Minister Jackson Mthembu after he died due to Covid-19-related complications.
Dr. Xiaomei was born in Henan, China and moved to South Africa to complete her PhD in Computer Science at the University of Johannesburg. She is a South African citizen, she obtained her citizenship after she got married to a South African man.
Education
PhD in Computer Science at the University of Johannesburg
Master's degree in electrical engineering from a Chinese university.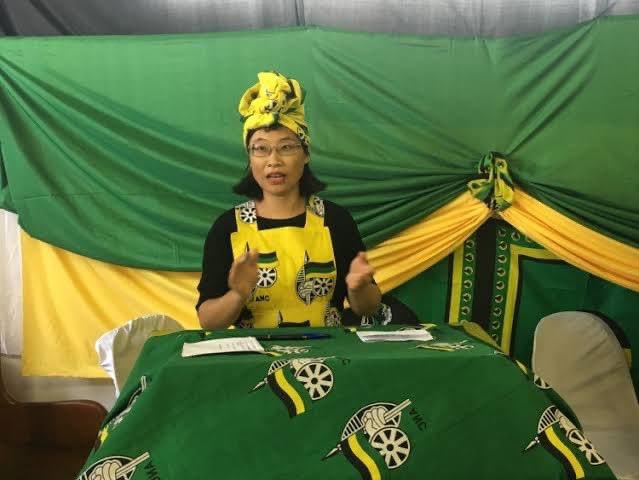 ANC career
In 2019 Havard topped the ANC MPL list when she comes out at number 130 above some big names in the ruling party which included current Ministers, former ministers and prominent leaders. This positioned her to one day represent ANC in the National Assembly as the Member of Parliament.
In May 2019, Dr. Havard stood for election to the South African National Assembly as 130th on the ANC's national list. Due to the ANC's electoral performance, she did not win a seat in parliament. It was later revealed that she was one of 23 MP candidates (Including Malusi Gigaba, Batabile Dlamini, Nomvula Makonyane, Gwede Mntashe, and Vice President David Mabuza) that the ANC's integrity committee wanted to remove from the party's lists because of "corruption, management and other acts of misconduct."
Prior to her appointment to replace Jackson Mthembu in the National Assembly, Havard also served on several Chinese business forums and Brics (Brazil, Russia, India, China and SA) forums.
She currently serves as co-president of the SA-China Famous Female Business Council and Honourable President of Africa Federation of Chinese Women in Commerce & Industry
Please note that this is a Biography of a living person and it is constantly updated.
Last Update: 28 January 2021